---
Picture collection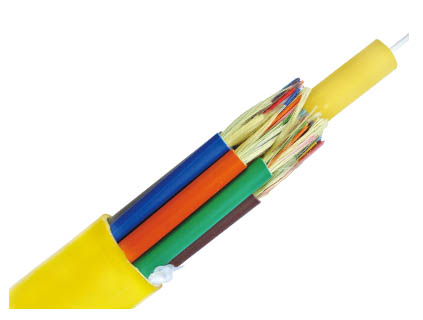 ---
Indoor breakout optical Cable
Composed of 4 units of multi-core bufferde cable SZ stranded around the central strength member, each unit with independent strength member and jacket. It is SZ intertwisted cable without binding cord.

Applications:
1.For indoor cabling, as fan-out cable
2.Can be used as lead cable into buildings

Features:
1.Easy splicing, suitable for large capacity data transmission.
2.Flame-retardant (or combustion-discomtinued) property.
3.Outer jacket is color varies according to the types of optical fibers (indoor use), black color is recommended for outdoor use, options for other colors available upon request.
4.We can meet different needs of the market and customers.